News and Notes from the Past Week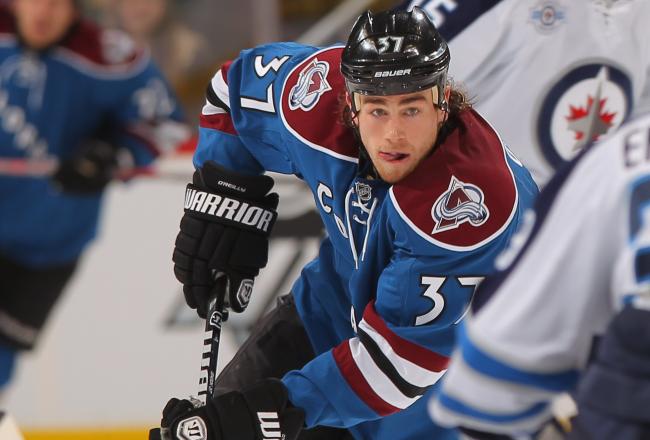 The Ryan O'Reilly Situation
Ryan O'Reilly signed an offer sheet with the Calgary Flames this week that would pay him a ridiculous $6.5M next season. Colorado matched obviously and will reportedly trade him as soon as they can in 1 years time.
The ridiculous thing here is that Calgary's ownership refuses to start a rebuild with the team despite being a terrible team year after year. Calgary would have sacrificed a 1st and 3rd round pick this season to get O'Reilly, which considering how shitty the Flames are is potentially a lottery pick. Mind Blown. Also O'Reilly would have been placed on waivers because of his playing in the KHL and would almost certainly have been picked up by the first team that had the chance. This is just absolute terrible managing by Jay Feaster but I think he's getting pressured big time by ownership to avoid a rebuild. You know Feaster has to be chomping at the bit to tear this team apart and start fresh. When the Flames fired Sutter and hired Feater I thought it was to start a rebuild, but then he comes in a signs Hudler and Wideman and you can just tell the owners are in denial about how bad this team really is.
Gotta feel bad for the Avalanche who will have to trade O'Reilly because he will be majorly over paid next year. All because of one ridiculous move by another teams GM.
Realignment
How does the proposed realignment affect the Senators? Well in comes the Lightning, Panthers and Red Wings. First off, the introduction of the Lightning and Panthers adds some really unsexy matchups to the schedule and games I have no interest in watching. The addition of the Red Wings I don't really understand. I would actually prefer having Columbus in our conference. The North East already has the top 4 records in the Eastern conference so the addition of the Red Wings seems like there is going to be a ridiculous uneveness (word?) to the two eastern conferences. It also means the road to the Conference finals will be alot tougher for the Sens having to go through one of the Bruins, Leafs, Habs, or Wings rather than the Canes or some shit. Oh welll we'll see how shit shakes out.