Gritty-Gate 2020
Philadelphia Inquirer

-Chris Greenwell took his boy Brandon to the Wells Fargo Center one night in November to meet the most famous person on the Philadelphia Flyers payroll: Gritty.

The Flyers had invited Greenwell and his 13-year-old son to get a photo and some face time with the fuzzy, googly-eyed mascot, all part of an exclusive event for season ticket-holders. But after waiting in line for about an hour behind dozens of fans to get to Gritty, something shocking happened, according to Greenwell

Gritty punched Brandon in the back, Greenwell claims.
— LW 🇨🇦 (@AngryHabsFan) January 22, 2020
Look, I don't know if you hit the kid or not Gritty. I'm sure you tapped the young fellow a little harder than you should of.
Launching an investigation against a mascot is bonkers, especially in Philly of all cities.
I'm surprised we aren't reading about Gritty beating up a young Penguins fan, or inappropriately touching someone, I mean look at those eyes.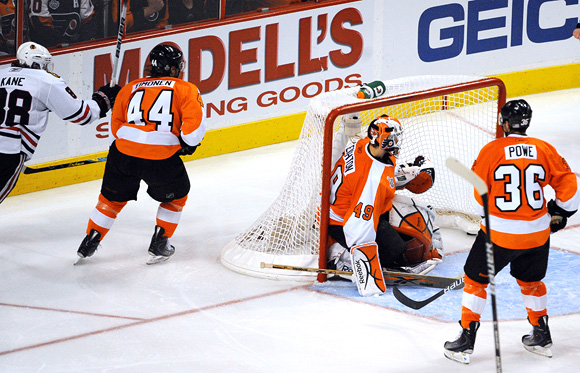 Hate to see it happen to such a classy city.
UPDATE:
Statement from

#Flyers

regarding an allegation that Gritty punched a 13-year-old boy in the head: "We took Mr. Greenwell's allegations seriously and conducted a thorough investigation that found nothing to support this claim."

— Dave Isaac (@davegisaac) January 22, 2020